Magento Full Page Cache Extension Free and Paid
The full page cache extension speed of your Magento store is one of the key  success in an online business. This feature of every e-commerce store is taken into account by every search engine and has a significant influence on you rankings. As a result, fast sites have the advantage over slower ones.
To improve your website speed and a page load time you can use one of Magento Full Page Cache  Extensions. All the modules from this group rely on the same principle. When a visitor is on a page of your store for the first time, Magento automatically generates and delivers this page to the visitor. The copy of this page is saved to the cache. Eventually, all the pages of your store have cached copies, and the system use them instead of generating new pages from scratch. As a result you get a reduced database and server load and significantly decreased page load time. Next, you will find the list of the best Magento full page cache extensions. There are both free and paid solutions in our post. All the Magento FPC modules have the same goal, but slightly different features.
Amasty Full Page Cache Extensions
This full page cache Magento extension costs $199, but this price is absolutely affordable. For this money you will get much faster page load time, automatic cache updating, and higher ranking. Additionally, Full Page Cache Magento Extension by Amasty provides dynamic blocks and hole punch support. In practice, FPC module reduces a page load time of a product view page to 0.045s, which is over 40 times faster than the default Magento time.
Mirasvit Full page cache extension
Full Page Cache Magento Extension by Mirasvit is a little bit cheaper. It costs $149, but shows better results. At least, the claimed page load time, provided by this module, is 0.028s. The full page cache Magento extension also makes it possible to store almost every page of your e-commerce store in cache. Moreover, it allows you to exclude certain pages from it. Full Page Cache by Mirasvit supports Memcache, Apc, Redis, File Cache and Database types of cache. PotatoCommerce Full page cache extension
The PotatoCommerce Full Page Cache Magento extension is the best Magento cache due to several reasons. First of all, it shows one the best perfomance improvements in the whole ecosystem. Other Magento FPC extensions make your ecommerce store lightning fast, but PotatoCommerce Full Page Cache makes it even faster.
Full page cache extension Magento by Extendware
The Full Page Cache Magento extension by Extendware not only makes your ecommerce website super fast by implementing real multi-level page caching, but also improves your SEO, reduces server response time, brings down hardware requirements and costs, as well as makes your Magento store more responsive to shop on. A 30-day refund policy is also included! It is also necessary to mention that the primary level of this Magento FPC extension does not have a database connection, as a result the First Byte Time is reduced as much as possible. With this extension you will get the support for multiple level cache and multiple backend. Multi-store, domain, language, and currency capabilities are also among existing features. First class mobile themes are also supported by the module. Moreover, Full Page Cache Pro provides compression to maximize storage space.
page cache extension Magento Booster by Aitoc
You can buy Full Page Cache for Magento, formerly known as Magento Booster by Aitoc, for only $99. This full page cache Magento extension also lowers the server load and makes your e-commerce store faster. Furthermore, this Full Page Cache for Magento compresses Javascript, clears cache upon CMS or Product content, performs cache warm-up and different optimization actions.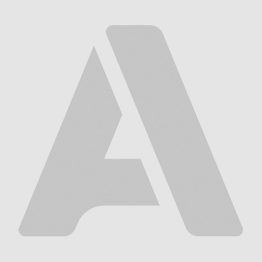 Full page cache extension by MGT
Full Page Cache by MGT costs €349. According to reviews, this full page cache Magento extension can make you store more than 10 times faster. Use the below link for more information and all the features of Full Page Cache by MGT.